Took it for a run and still exactly the same - if not worse!
After reading of the troubles folk have had adjusting these and the fact that the adjusting tools have limited success I've now made my own tool and will attempt to follow the guide for tuning at fast idle. Fingers crossed. Pics of tool attached (maybe - not sure if I've done that right). If I'd had a lathe I'd have done a tidier job. It's on the list!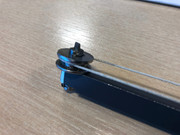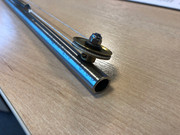 Had a good look at the carbs on the weekend. I have 48 pilot jets and they were screwed in to 1.5 and 1.75T. A fair bit more than the "Basic settings" as advised on the forum. The carbs were also a bit imbalanced so I rectified that.