Hello,
So.... I got my self a Storm two weeks ago, here's what she looked like when I got her: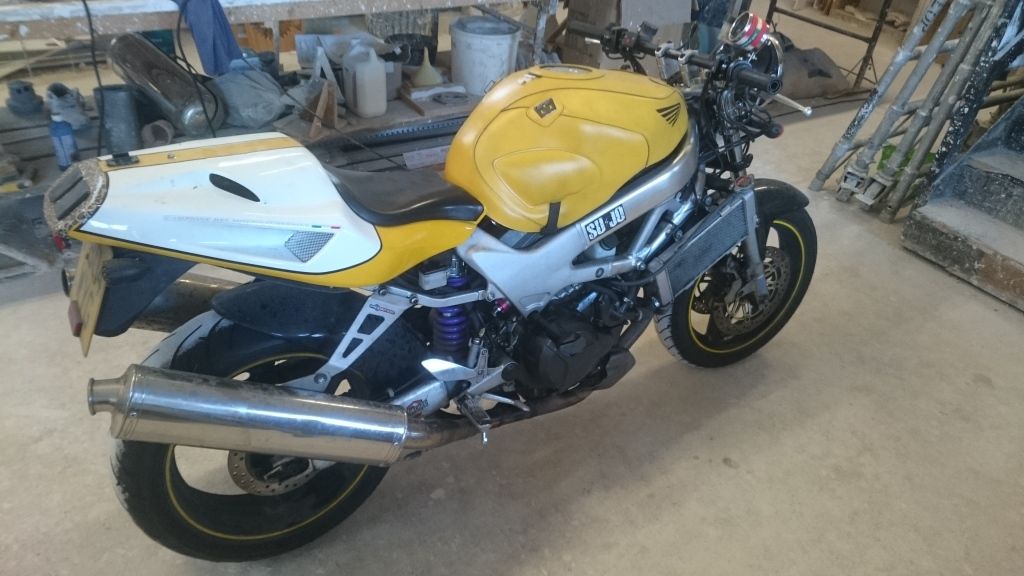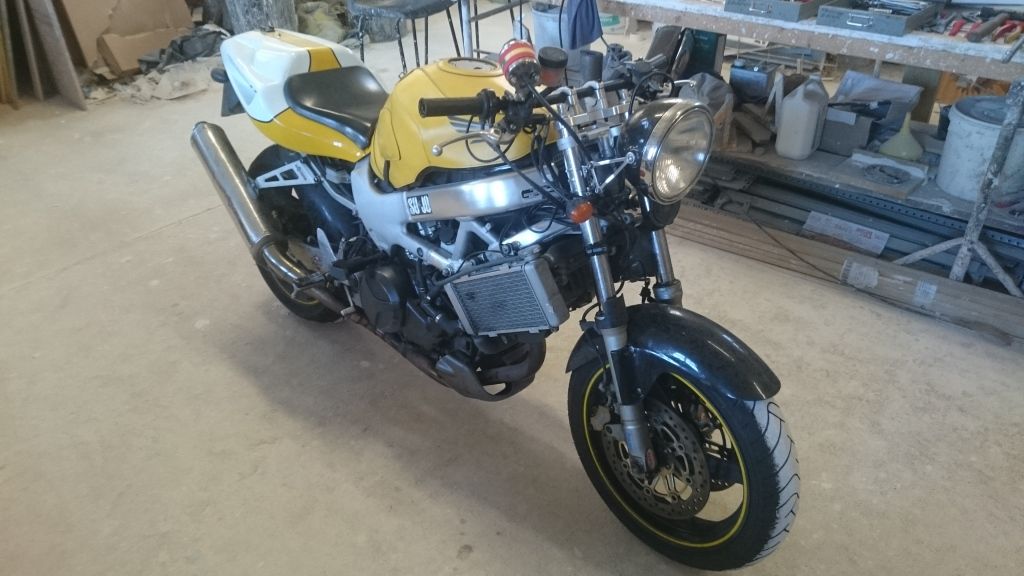 It was written off a few years ago by it's 6th owner and the guy I bought it off; Paul just had to put a new rad and a headlight on it and off he went. He didn't stop there though, it's got a Ducati "Mono Posto" seat from (I think a 916???) an aftermarket speedo, leather tank cover and LSL bar risers. He also did the CCT's and the regulator / rectifier. The bike seems in reasonable nick, bit of grime but the engine seems to pull well, got the dreaded suspension linkage squeak but all in all seems in good mechanical order.
So after riding it up the road a few times I stuck it in the workshop and spent a few days soaking all the bolts in WD40 (Love the stuff) and last weekend I stripped it down. Here's a pic which I'm gonna use for photo chopping and a bit of CAD work: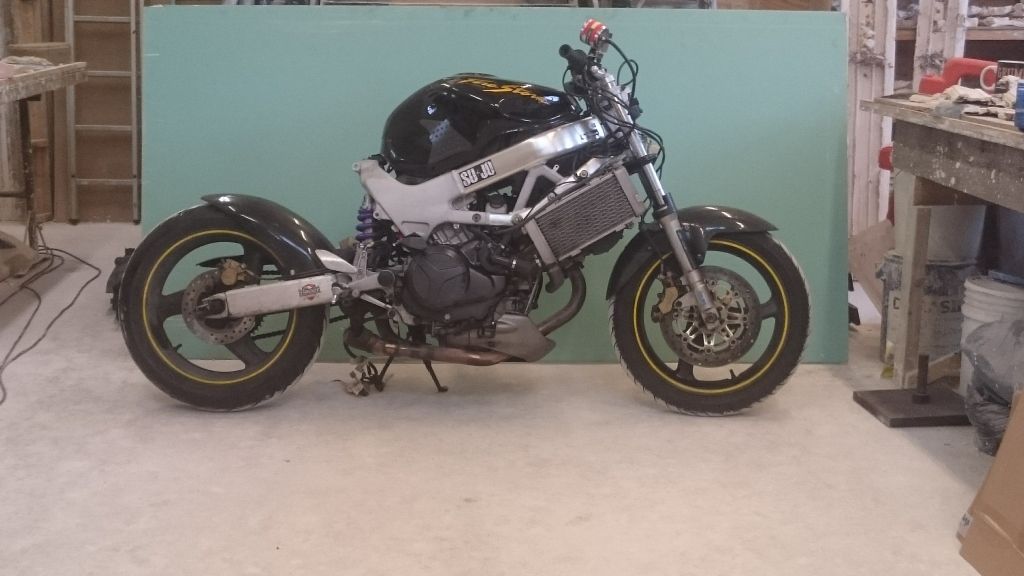 I'm planning a Cafe/Fighter look for it which will involve a custom seat unit, rad cowls and headlight. My main inspiration (so far) has been this:
So that gives you an idea of the styling I'll be going for..
Will be starting on the engine this weekend, so will keep y'all up to date!